Abie Kemarre
To be Auctioned on July 25th 12 Noon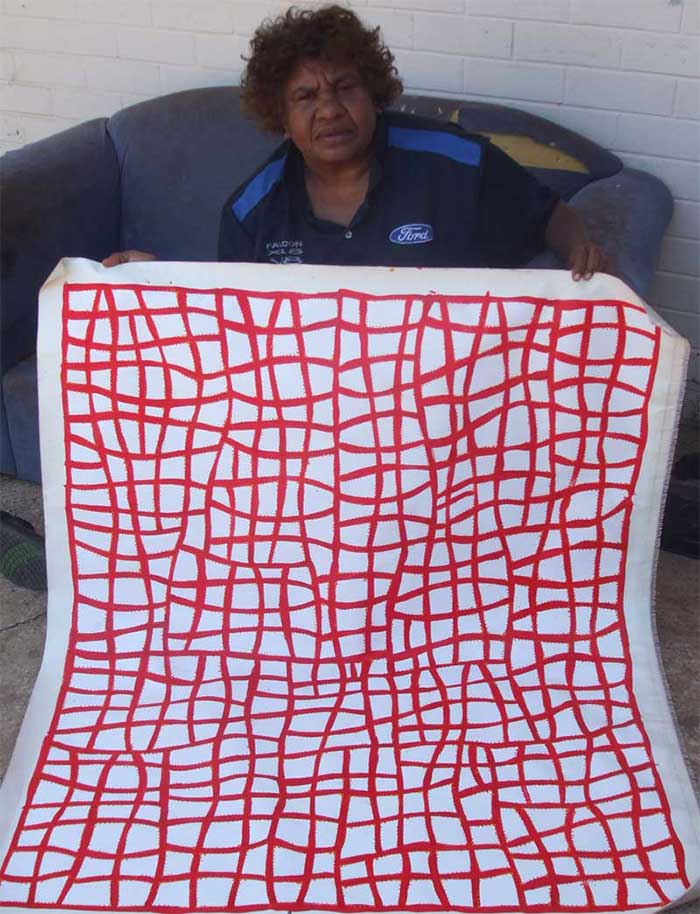 Abie Loy Kemarre was born in 1972 at Utopia Station, Northern Territory. She is the daughter of Margaret Loy Pula and Granddaughter of Kathleen Petyarre. It was under the tutelage of her renowned Grandmother Kathlene Petyarre that Abie Kemarre first began her formal art practice in approximately 1994.  Her paintings include representations of particular plants and 'dreamings', involving ancestral traditions specifically related to her homelands of the central desert region.
Major Custodial inherited stories include Awelye (Women's Business), Bush plum, Atwelkarr (Button Quail), The Bush Hen Dreaming ( inherited from her Grandfather),Bush Medicine Leaves and Emu Dreaming.
Collections:
National Gallery of Victoria
South Australian Museum
Musee des Confluences, Lyon, France
No products were found matching your selection.