Belinda Napangardi
To be Auctioned on July 25th 12 Noon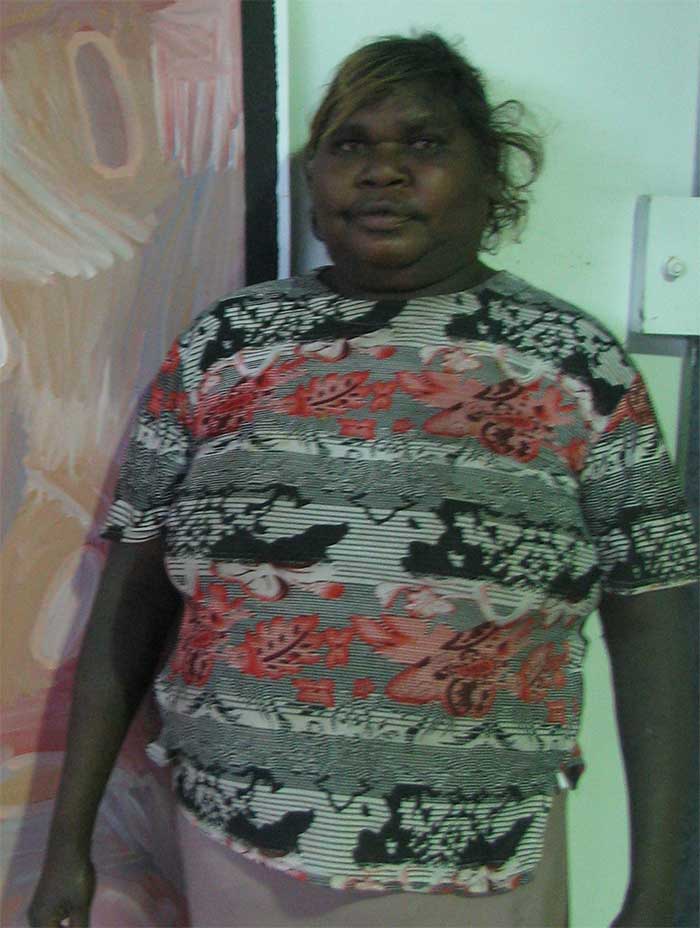 Tribe: Luritja
Area: Central & Western Desert
Born: c. 1973
Belinda was born in Papunya in 1973. As a young girl, she moved to Kintore with her family and there she learned the traditional Dreamtime ceremonies from her Aunt. She has passed all her aboriginal law and partakes in traditional Women's Business.
At age 16, Belinda was initiated as a woman and given her Dreamtime story which is sand hill dreaming. Her works are a representation of the women's rock holes amongst the sandhills in Kintore, which are of high significance for the women's ceremonies in that region.
As a teenager, Belinda remained in Kintore with her family where she continued painting and finished her schooling. She then travelled back to Alice Springs as an adult to start her career as a professional artist.
Belinda is passionate about her culture and her greatest desire is to see a respect for Aboriginal people and their rich culture.
Showing all 9 results