Evelyn Pultara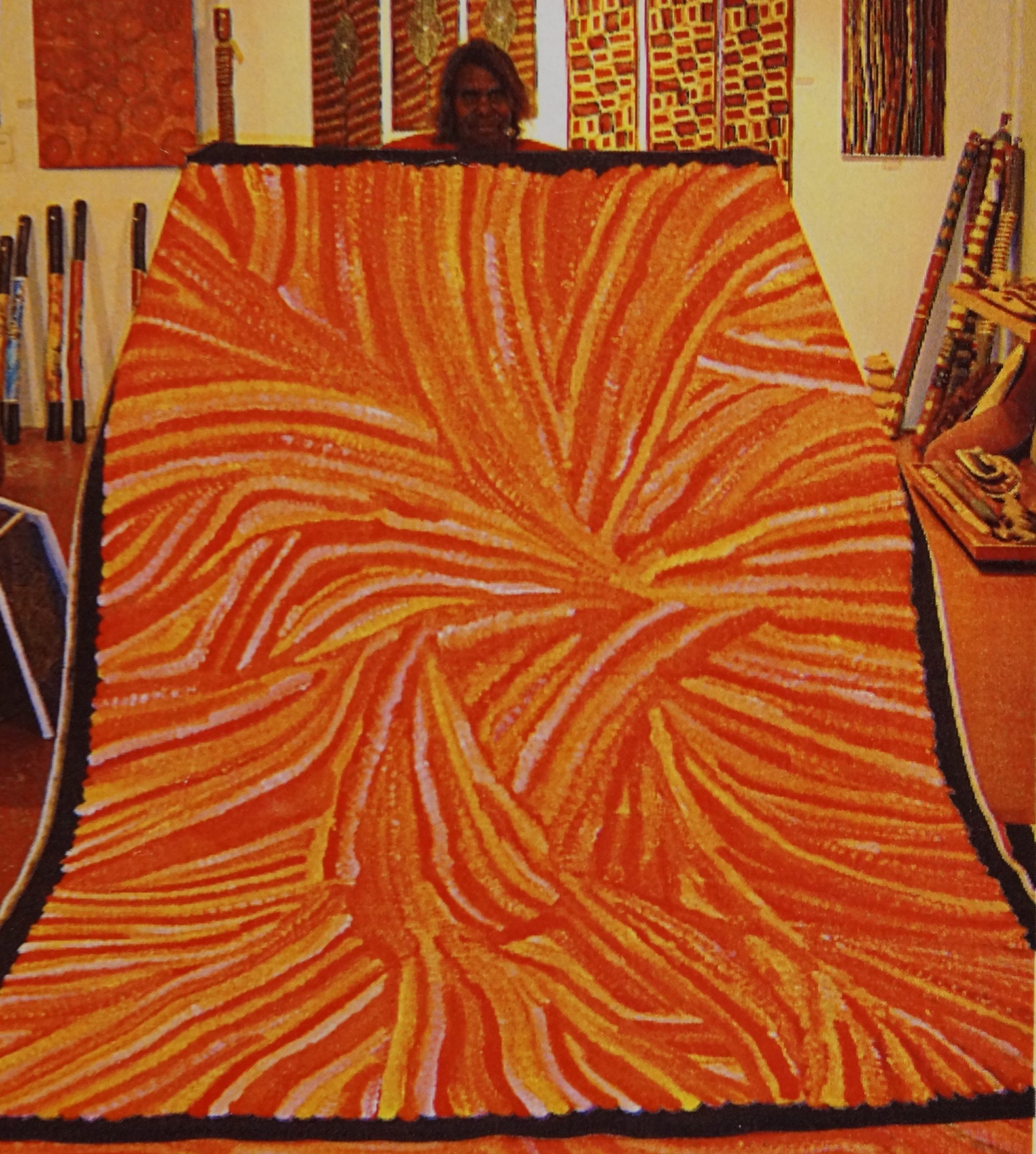 Tribe:                     Anmatyarre
Area:                      Utopia, Central Desert
Born:                      c. 1940      
Evelyn Pultara was born circa 1940 at Woodgreen Station, near Utopia, north east of Alice Springs, Northern Territory. She is a traditional Anmetyarre woman and the sister of Greenie Petyarre, famous Utopian artist, and niece of the late Emily Kame Kngwarrye. She is also the mother of six children, living in the township of Wilora, Northern Territory.
Evelyn's totem is the Bush Yam (Antwelarr), which is a staple food source to the Anmatyarre people. She pays homage to her totem through song, dance and her artistic practice on linen.
Evelyn commenced painting in 1997 and is now one of the most exciting emerging artists from Central Australia. Evelyn's paintings are vibrant depictions inspired by the stories and songs of the harsh desert landscape.
Collections:
Museum & Art Galleries of the Northern Territory, Darwin
Awards:
2005 Telstra Art Award
Showing all 3 results