Peter Dhinawan
To be Auctioned on July 25th 12 Noon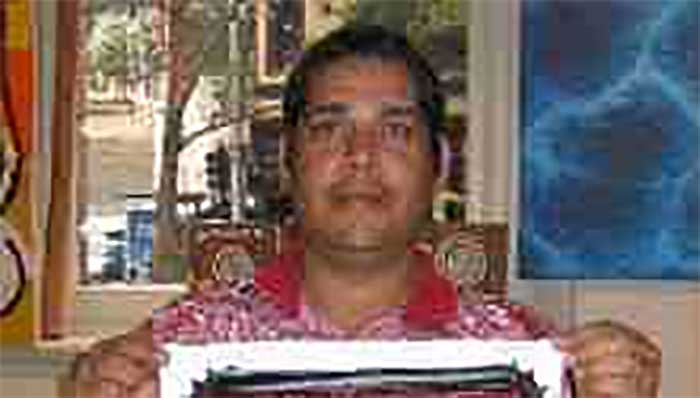 Tribe: Kamilaroi
Area: Queensland
Born: 1967
Peter Dhinawan was born in Brisbane (Queensland) in 1967 and grew up in Dirranbandi, south-west Queensland. The translation of Dirranbandi is 'frogs around a water hole'.
Peter's 'Yabby Hole Dreaming' is a reflection of his own childhood experience, catching yabbies and collecting quadongs for his family. His 'Emu Dreaming' was passed on from his Grandmothers. This story involves the Emu eating quadong (fruit) and dispersing seeds. This process allows the seeds to germinate, flourish and assist in the regeneration of the land.
Peter was inspired by such artists as Walala, Dorothy Napangardi, Dr George and particularly Ronnie Tjampitjinpa, who encouraged him to commence painting his grandmother's story.
Peter is now one of the most exciting emerging Aboriginal Artists in Australia, who depicts his dreamings with precise, tightly executed lines, to produce geometrical masterpieces.
Exhibitions
2004 – 'Solo Exhibition' Melbourne and Tasmania
Showing all 2 results